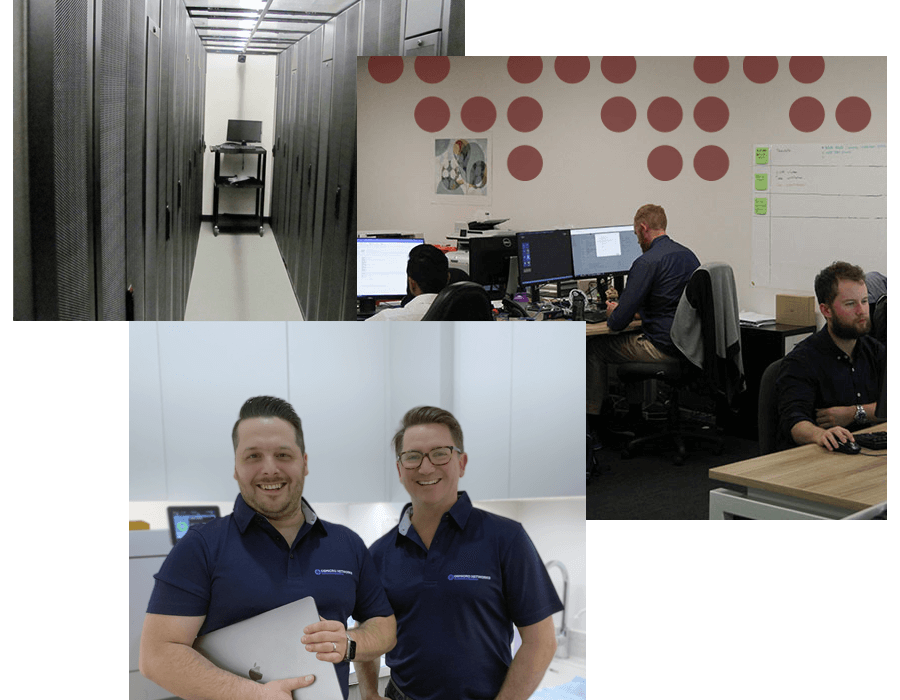 Osmicro Networks is a dedicated technology service provider committed to meeting the evolving IT demands of Australian SMBs. Our team of technology experts is led by their multifaceted business experience in the fields of IT and cyber security, and holds the talents and skill sets needed to provide creative solutions to complex IT challenges. Osmicro Networks has been serving clients for over 15 years, and during that time, we have established a reputation built on trust, integrity, exceptional service, and above all, successful results.
We have an in-depth understanding of the challenges that Australian SMBs face in their day-to-day business operations, which are greater than ever before due to the growing threat of cyberattacks. Our value-driven IT solutions are designed to build stronger and more efficient teams, while giving SMBs a reliable source for all-in-one technology solutions and security risk mitigation.
WE OFFER ALL-IN-ONE TECHNOLOGY
SOLUTIONS FOR SMBs
Our goal is to make enterprise-level technology integrations and task automation available to SMBs, providing innovative solutions that would otherwise be cost-prohibitive or even inaccessible. With products and services such as CyberSuite 360, Managed IT Services, Cloud and Hosted Servers, and Australian-based service support, we consistently give our clients the first-class treatment they have come to expect from us.
BUILDING RELATIONSHIPS
WITH OUR CLIENTS MEANS
EVERYTHING TO US
In an industry largely driven by innovation, AI, and software solutions, human interaction still reigns supreme. Our team understands that IT is more than just technology. It is the personal component that truly creates lasting success.
We want our customers to place their trust in us to protect their businesses, enhance productivity, and provide an amazing return on investment. Our team truly cares about the success and security of our clients' businesses, whether SMB, healthcare practice, or startup. Our critical-thinking and problem-solving abilities help us directly solve our clients' greatest IT challenges, while giving them flexible and scalable solutions that are adaptable for growth.
We know that IT can be complex, challenging, and even frustrating, but we are here to simplify the process with cost-effective technology solutions that check all the boxes. Osmicro Networks has solutions for every business, at every budget, and we'll work with you to provide a tailored solution that powers your business forward.
OUR TECHNOLOGY CAPABILITIES
Managed IT Services & Support
Hosted And Cloud Infrastructure
Cyber Security & Data Protection Solutions
Automation
Enterprise Architecture
Business And Enterprise Telecommunications (VOIP, NBN, Fibre)